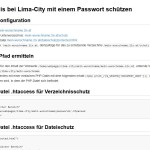 Hier ist eine einfache Anleitung abgelegt, in der beschrieben wird, wie man bei Lima-City einen Passwortschutz für ein Verzeichnis einrichtet.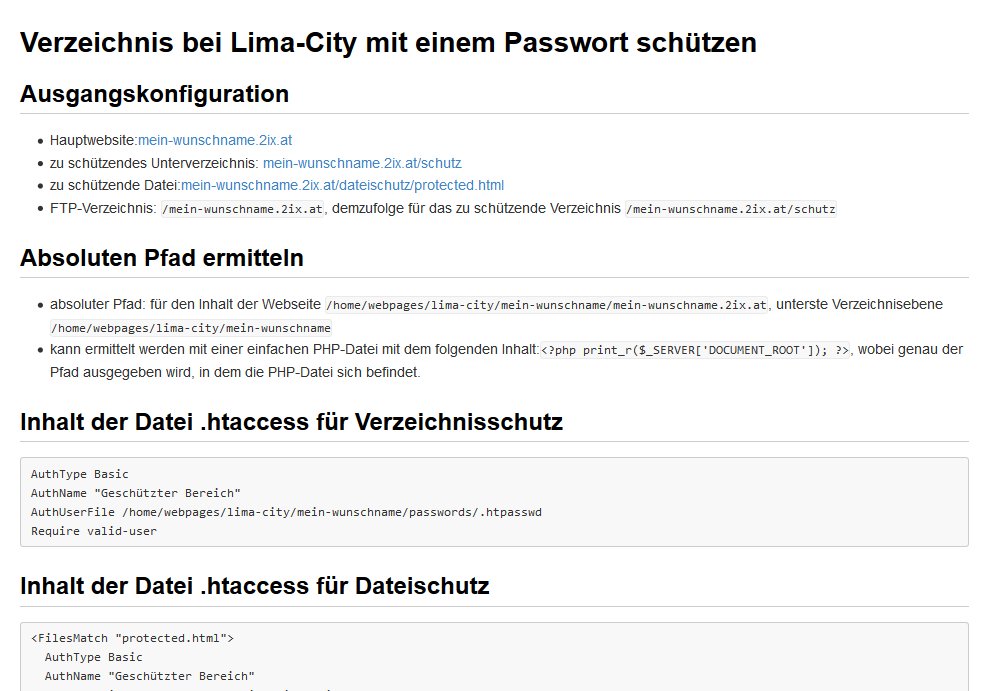 Es wird auch versucht, nur eine bestimmte Datei zu schützen. Bei diesem Versuch wird aber ein Server-Fehler generiert:
Internal Server Error

The server encountered an internal error or misconfiguration and was unable to complete your request.

Please contact the server administrator, server-admin@lima-city.de and inform them of the time the error occurred, and anything you might have done that may have caused the error.

More information about this error may be available in the server error log.